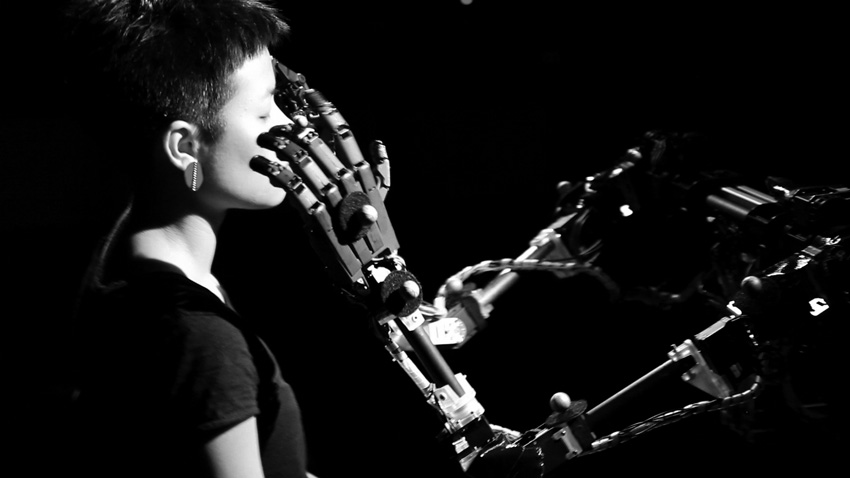 body>data>space are proud to introduce FutureFest (14th and 15th March 2015 at Vinopolis / London), a festival in which we are taking an active part.
Developed by NESTA and curated by Pat Kane this second edition of FutureFest  gathers some of the planet's most radical thinkers, makers and performers together to create an immersive experience of what the world might be like in decades to come, Edward Snowden, Dame Vivienne Westwood, George Clinton, Jon Ronson and many more here.
Ghislaine Boddington, body>data>space Creative Director is Associate Curator on Panels and Future Machines and is working in close collaboration with Pat Kane on the programme of these 2 days. You can listen to Pat Kane and Ghislaine introducing this new edition of FutureFest on Tuesday  10 March at 19.30 on BBC Click Radio

The weekend promises to be unmissable and will bring together a set of future-thinking female innovators and experts from all backgrounds including entrepreneurs, lawyers, artists, academics and politicians. Read more on Women speakers and artists at FutureFest on Women Shift Digital website
Ghislaine Boddington will be chairing 2 panels:
– Toast In The Machine? The Fate Of Human Skill and Sensibility Under Radical Automation / Saturday 14th March 2015 – 12:30 to 13:15
– The Gender Setting: Flexible Technology, Narrow Sexuality / Sunday 15th March 2015 – 16:15 to 17:00
We are also thrilled to announce that 3 of our Robots and Avatars projects: The Blind Robot, My Robot Companion and Robot World will be exhibited as part of FutureFest:
Will you allow a robot touch and feel your face?
The Blind Robot is an interactive robotics artwork developed by Louis Philippe Demers. In this installation, visitors are invited to sit down in front of and engage into a non-verbal dialogue with the Blind Robot. The robot delicately explores  the face, of the visitor in a manner that recalls the beauty of the touch of blind people familiarising themselves with a person or an object. This is the first showing of Blind Robot in the UK. The Blind Robot is a 2011-12 development commission for the Robots and Avatars project (body>data>space, KIBLA, AltArt). Commissioned by body>data>space and the National Theatre, it premiered at KIBLA, Slovenia in October 2012.
Louis Philippe will be in conversation on Sunday afternoon from 15:00 to 15:30 with Pat Kane and Theo Spyropoulos (Minimaforms / Emotive City)
Would you prefer a robot if it looked like one of the family?
'My Robot Companion: Familiar' is a project exploring social-robotics by Anna Dumitriu and Alex May. This robot is able to take on the appearance of any face it sees or even combine features from a group of faces in order to promote bonding with it. A previous version of this project was exhibited in September 2012 as part of the Robot and Avatars Exhibition at 12 Star Gallery in London
You can read a blog contribution by Anna Dumitriu on Women Shift Digital website
Are you ready to explore the uncanny valley?
Robot World is a non-verbal documentary by Martin Hans Schmitt which depicts the evolution of robots from a mechanical somnambulist to an autonomous sensorium. An hypnotic journey exploring robots as our alternate doubles, Robot World was exhibited as part of Robots and Avatars Exhibition at FACT, Liverpool and at KIBLA, Slovenia.
More Information and Tickets here
FutureFest: Saturday 14 and Sunday 15 March 2015
Vinopolis: Stoney Street, SE1 9AA, London