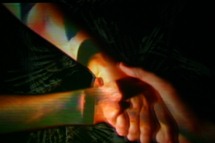 Creative Conversations would like to invite you to a panel discussion chaired by Ghislaine Boddington (Creative Director of body>data>space, Reader, Digital Immersion at University of Greenwich) on how creative businesses can be both ethical and profitable.
Our panel will bring together Caroline Meaby (Senior Programme Manager, Creative Economy, British Council), Giles Andrews (Zopa / Chair, Bethnal Green Ventures) and Sheeza Shah (UpEffect, a crowdfunding and support platform to launch products doing good in the world) to discuss a range of current and possible business models in the creative industries and the potential relation and correlation of value (monetary) and values (ethical, social, personal) in each. They will explore their strengths and weaknesses, the challenges and opportunities they present and how they might evolve or pivot in the future.
3rd May – Creative Conversations Panel – University of Greenwich London
(How) Can Creative Business Models be Ethical and Profitable?
Welcome drinks at 6.30pm. 7pm panel starts.
Booking and full programme
here