RING THE CHANGES+ by Chisato Minamimura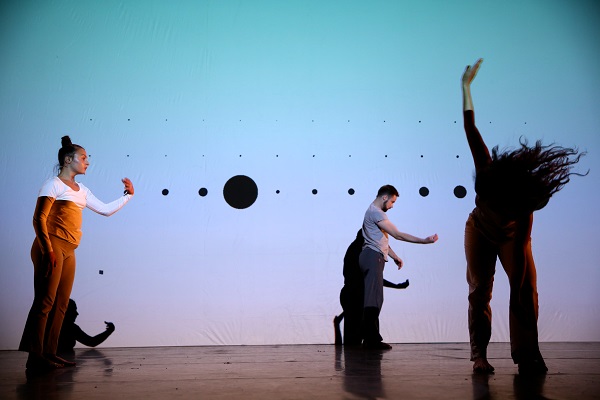 'When I danced with a group whilst the music was playing, I was asked if I could hear the music as my movements matched with the music. It was a very strange and interesting point for me as I did not hear music and was dancing with my feelings and emotions. This question influenced and inspired me to examine sound and music from a deaf person's perspective.' Chisato Minamimura
RING THE CHANGES+ is an interactive dance performance created by London based deaf artist Chisato Minamimura in collaboratio
n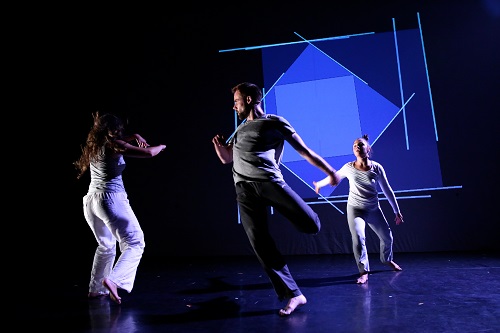 with Nick Rothwell and body>data>space.
Choreographing what Chisato calls 'visual sound/music', the project uses interactive technology developed by software artist Nick Rothwell (body>data>space) to engage hearing and non-hearing audiences in a visual and sense experience
The work was selected as one of nine major works as part of Unlimited 2014. Unlimited (Arts Council England, Artsadmin and Shape) will support the development of the piece into a full-length dance work and for the work to tour.
The first week in September sees the much-anticipated return of *Unlimited* – Southbank Centre's festival that celebrates the artistic vision and originality of disabled artists. Unlimited presents the opportunity to see brilliant new work by exceptional artists including Chisato Minamimura, Robert Softley Gale, Julie McNamara, Claire Cunningham and Katherine Araniello.

RING THE CHANGES+ was presented alongside 'Remember When' an intimate dance solo created and performed by Marc Brew. Read more on the Southbank Centre's website
Friday 5 September 2013
Purcell Room / Southbank Centre
7.30pm + post show Q&A (with BSL interpreter)

Supported by Unlimited, celebrating the work of disabled artists, using public funding by the National Lottery through Arts Council England and Creative Scotland.
A first two-week residency was produced by body>data>space at Watermans in October 2013, in collaboration with our Creative Director, performing arts and body technologies expert Ghislaine Boddington and associated digital/sound artist Nick Rothwell.
The output of this residency was presented on Friday, 1st November as part of Digital Art & Performance Weekender at Watermans Art Centre, that included interactive and immersive installations and performances, sound and dance and choreography.
Film and edit by Tomas Tojo / body>data>space
Pictures' credit: Roswitha Chesher