Collective Reality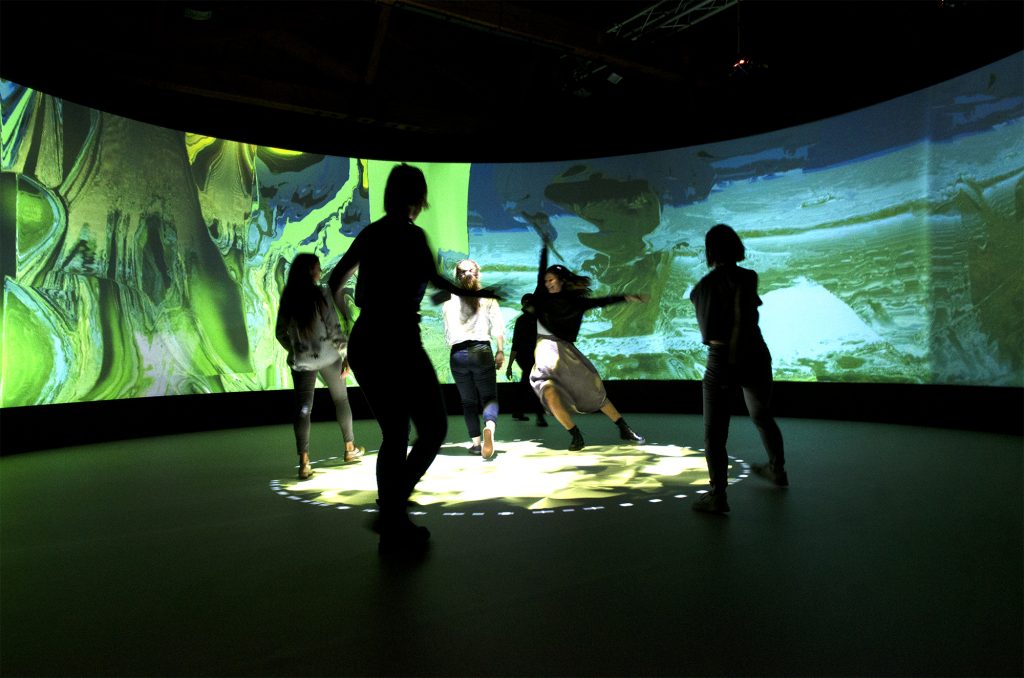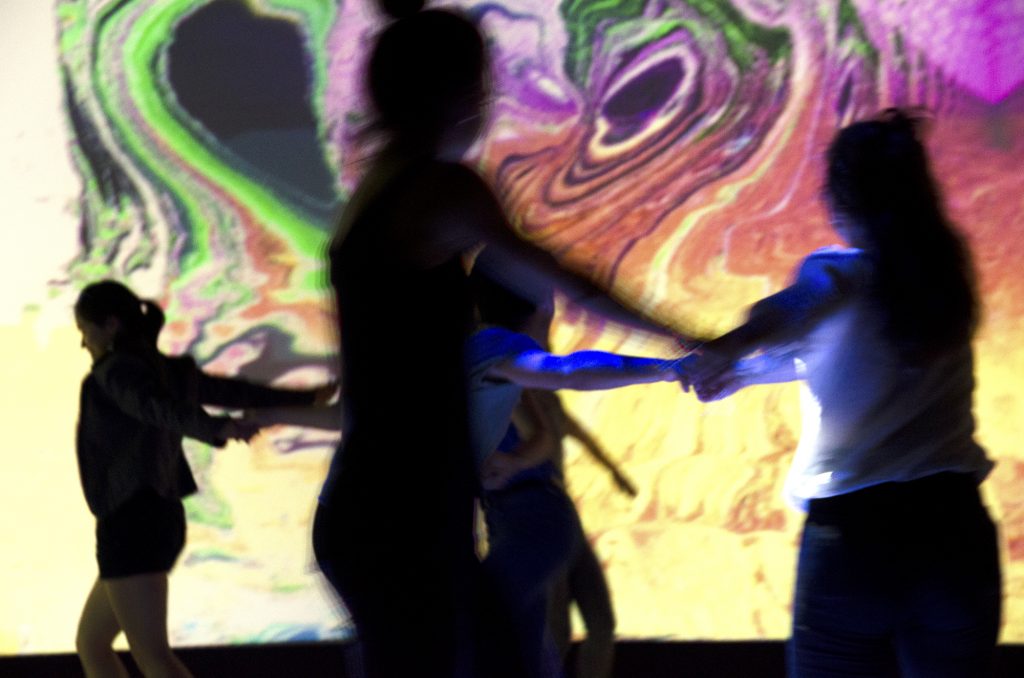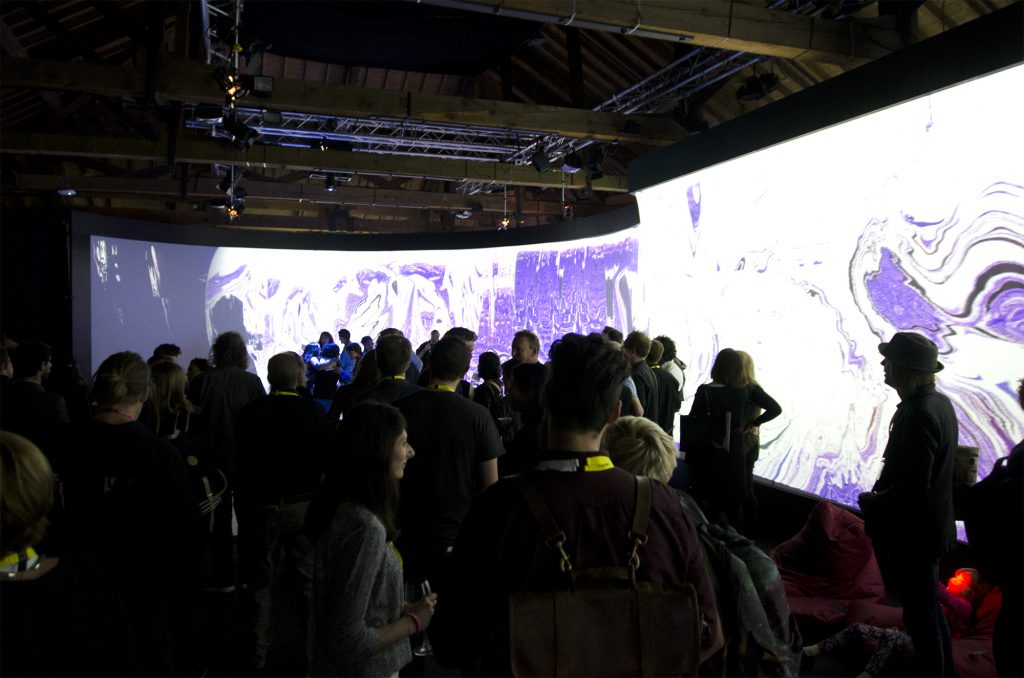 Experience Togetherness
This installation comes alive when you come together. As aware of us as we are of it, this digital environment invites us to move and perform as a group to create unique visuals and sounds. Using a convergence of generative technologies, it looks ten years ahead, beyond the current VR headset craze, to a real-time collective reality.
It is a large yet intimate immersive environment achieved through overhead projection, surround sound, projection mapping and motion capture to create a living, breathing virtual presence environment that can be experienced by groups in real-time.
Images and sounds converge and this is generated through motion capture with a focus on finding and engaging with others with similar energies. We aim to be looking at the environment 10 years ahead – at a fluid immersive group environment where virtual and physical space is blended, where groups of people can move through the digital with the physical.
The room is composed of two different zones:
The Experimental Zone – Where the audience arrive, hang out, feel, watch, hear, move around and use their bodies and their interaction intuition to feel at home in this immersive responsive space.
The Performative Zone – A central stage where professional dancers (MJs or Movement Jockeys) are timed slotted into the 20-30 minute dramaturgies of the experience. Referencing contact improvisation, capoeira, hip hop, free style football and other social dance or sports, they encourage the public to move into the performative zone and potentially participate when the opportunities arrive.
The project was premiered at and commissioned by FutureFest 2016 and created by interactive design collective body>data>space in collaboration with the University of Greenwich (Creative Professions and Digital Arts), d3 technologies and Genelec. With support from Panasonic, The Games Europe Plays, EUNIC, British Council, Stage Sound Services, iSci and the Freestyle Footballers Federation.
Collective Reality at FutureFest 2016