Robots and Avatars Learning Experiences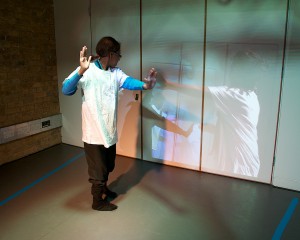 The Robots and Avatars Learning Experiences are intensive training workshops for young people. These multifaceted professional development events involve expert creative trainers who deliver bespoke sessions in exciting, innovative areas.
These workshops are aimed at helping to prepare young people for future jobs and careers in a fast
moving and technological 21st century. They offer students, teachers and young professionals the chance to acquire the variety of new digital skills that will be necessary in the future workplace. They look to aid the development of young professionals towards new and extended creation spaces of the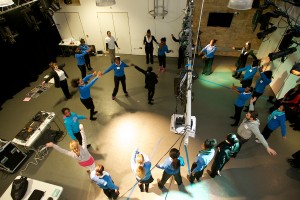 future, where flexibility and new forms of collaboration will be required alongside self-confidence, motivation, enthusiasm, energy, empower the young professionals to fulfil their potentials.
They mix a set of skills linked to Avatars and Virtual Worlds, Robotic Futures and Tele-presence, giving young artists, students, schools and cultural professionals an illuminating set of skills, aptitudes, resources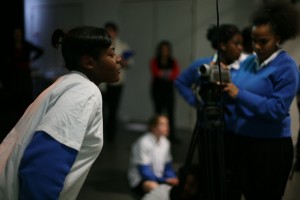 and methodologies linked to the themes. We bring in top level professionals and experts in the field to deliver the learning experiences with us, and have had fantastic feedback so far from all of the young people who have taken part.
We deliver Learning Experiences in the following areas:
— Avatars
— Robotics
— Social Media
— Telepresence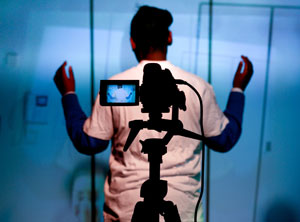 — Virtual/Physical Event Production
body>data>space is a learning provider for NESTA and idiscover which is a programme of experiences giving young people a real-world problem, and the opportunity to work co-operatively alongside their peers with structured support from external professionals.
The idiscover project is working with 2,000 young people schools and academies in 16 schools in three regions (London, Manchester and the Highlands of Scotland) exploring the role of pupil choice, of well structured enquiry based learning and great group work, and the motivational power of real-world (authentic) learning experiences to engage young people in learning – and so help them be better prepared for the world they will graduate to.
idiscover Website
NESTA Public Services Lab
More information at
www.robotsandavatars.net/education