Women Shift Digital Speakers
Women Shift Digital is a conference for women and men, to celebrate women in digital careers, network the networks and influence the influencers.
This is a day to reflect collectively on the positive impacts women are making with digital-led careers as creatives, managers and executives in creative industries, education, business, design, STEM, skills development and the arts.
Read more about our great set of speakers, moderators and chairs, leaders and movers from micro-enterprises, SMEs, institutions and companies: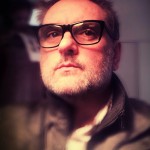 Richard Adams – Senior Academic Program Manager EMEA, Microsoft Studios
Richard is Senior Academic Program Manager EMEA at Microsoft Studios. He has worked for over twenty years as a creative technologist and as an academic. In his current role he has a formal commitment to diversity in terms of next generation talent through internships and partnerships. In past roles he has worked for a range of companies where diversity was not evident but he has also been in organisations where the balance of gender, culture and race has been much more even.
@dickyadams / uk.linkedin.com/in/dickyadams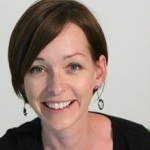 Chair – Haidee Bell – Innovation Programmes Lead, Nesta
Haidee has worked at Nesta for 5 years in designing and leading interventions to accelerate the creative economy. Haidee is Nesta's open data lead, currently working with a network of nine cities on Code for Europe to explore open and user driven innovation in the public sector, and is the Europe manager of the global Open Civic project to share civic apps in partnership with Civic Commons and The World Bank.
She laid the groundwork for the Open Data Challenge Series in which Nesta and the Open Data Institute are seeking to tackle major social challenges through inducement prizes. Haidee is a Fellow with the British Council International Leadership programme and has studied open governance in Brazil and Europe.
@haideebelly / www.nesta.org.uk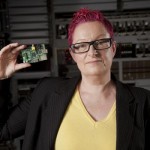 Dr Sue Black – Founder and CEO, Savvify
Sue is an award-winning computer scientist and radical thinker, who brings people together to solve complex issues. She's a Senior Research Associate in the Department of Computer Science at University College London, is a champion for women in computing – and recently launched Savvify, a social enterprise which aims to empower people through technology.
Savvify is currently running #techmums a program to get mums tech savvy. Sue is a frequent public speaker, a social media-holic, and currently writing a book about saving Bletchley Park, where she is a Trustee.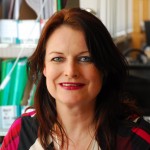 Lead Moderator – Ghislaine Boddington – Co-founder and Creative Director, body>data>space
Ghislaine is a specialist in body responsive technologies, recognised internationally as a thought leader and a global pioneer in full body telepresence. She has created live links between thousands of participants/audiences across the world for educational, performing arts and creative industries usage since the mid-nineties.
Her work extends natural interface techniques, advocating the use of the entire body as an interaction canvas. With body>data>space she conceives and produces convergence projects between telepresence, motion capture, sense/gesture tech, social medias and virtual worlds, focusing on the blend between the virtual and the physical. She directs the process of collaborative teams of digital experts worldwide in the creation of innovative user experiences.
Ghislaine has chaired and keynoted events and conferences in over 30 countries worldwide and is regularly featured on tv, radio and in the press talking to a diverse range of audiences about the virtual/physical environments of the future world of work and play.
She is an author for IntelligentHQ, a co-director of the Creative Guild, a Fellow of the Royal Society of the Arts and she holds a Research Associateship at Middlesex University since 1999.
@GBoddington / www.bodydataspace.net / www.robotsandavatars.net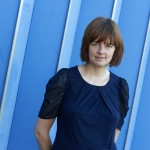 Chair – Ruth Catlow – Artist, Co-founder and Co-director, Furtherfield & Head of Writtle School of Design
Ruth is an artist, co-founder and co-director, with Marc Garrett, of the independent non profit digital arts organisation, Furtherfield. She has developed participatory platforms and critical spaces for arts, technology and social change since 1997.
Furtherfield now runs two physical spaces in the heart of Finsbury Park with the support of ACE and Haringey Council. Furtherfield Gallery hosts exhibitions and events and Furtherfield Commons is an experimental community technology space. Ruth is collaborating with Dr Mary Flanagan, on Play Your Place, an open participatory game artwork to inform civic and urban planning and to envision their future. She is also Head of Writtle School of Design (WSD).
@furtherfield / www.furthefield.org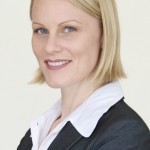 Claire Cockerton – Head of Innovation Programmes, Level 39
Claire Cockerton is a serial entrepreneur; currently CEO of 'Pivotal Innovations' and also consulting to the Canary Wharf Group as Head of Innovation Programmes at 'Level39', Europe's largest technology accelerator for Financial, Retail & Future Cities technology businesses.
An Imperial College MBA alumni, specialising in Innovation, Entrepreneurship and Design, Claire designed the business incubation strategy for Richard Branson's 'Centre for Entrepreneurship', and has also generated business innovation models, advised on commercial agility in digital media and created go-to-market plans for high-tech engineering laboratories. Claire previously founded, grew and sold (2009) 'Aesthetic Earthworks', a Toronto based sustainable architecture firm.
@clairecockerton / www.level39.co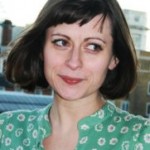 Rachel Coldicutt – Director, Caper / Articulate
Rachel is an executive producer and content strategist, helping arts and media organisations create delightful digital experiences. She is one of the team behind the Articulate directory of women speakers.
@rachelcoldicutt / @articul8te
www.wearecaper.com / www.articulatenetwork.com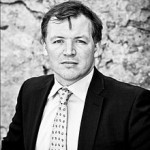 Damian Collins – Conservative MP for Folkestone and Hythe and Chairman of CACIN 'Conservative Arts and Creative Industries Network'
Damian is the MP for Folkestone and Hythe. In September 2012 he was also appointed as the Parliamentary Private Secretary to the Secretary of State for Northern Ireland. From June 2010 until September 2012 he was a member of the House of Commons Select Committee for Culture, Media, Sport and the Olympics taking part in committee inquiries including phone hacking and News International, and football finance and governance. He also served as one of the Government's Olympic Ambassadors during the London 2012 Olympic and Paralympic games.
Damian is also Chairman of the Conservative Arts and Creative Industries Network, an organization to bring together individuals who work in the arts and creative industries with the Culture Ministerial team, MPs, and senior figures in the Conservative party involved in developing policy in this area.
@DamianCollins / www.damiancollins.com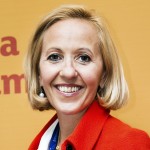 Paola Cuneo – Programme Director, Sirius Programme, UKTI
Paola Cuneo is the Programme Director for the Sirius Programme, the new Graduate Entrepreneurs Initiative at UK Trade & Investment, aiming to attract the world's brightest graduate entrepreneurs and help them to set up successful businesses in the UK. Paola is passionate about entrepreneurship and innovation and the role of women in driving growth to the economy. She spent over 10 years working for British Telecom in marketing, sales and operations. Between 2009 and 2013 she was a Trustee of WES (Women's Engineering Society), a 90 year old organisation supporting and inspiring women engineers throughout their career. Paola also mentors startups, advising on business growth and raising capital.
@paolacuneo / www.siriusprogramme.com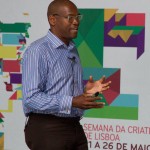 Michael DaCosta Babb – Management Consultant
Michael Norman DaCosta Babb has worked within the creative industries for over twenty years.
He is a business development strategist normally working within the fields of innovation and emerging cultural trends. His specialist area is the establishment of sustainable partnerships between commercial and creative brands and organisations.
He was a founder member of the advisory council for Arts and Business which enjoys the patronage of HRH the Prince of Wales, is a governor of Soho Parish school in London, is a trustee of IXIA the UK Public Art Think Tank, a high jury member for @Diversity the EU idea competition and I a founder member of the European Creative Industries Policy Academy.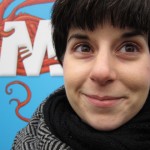 Alexandra Deschamps-Sonsino – Founder, Good Night Lamp
Alexandra Deschamps-Sonsino is an interaction designer, product designer & entrepreneur based in London.She has been focusing on consumer-facing internet of things products & services since 2005 and is the founder of the Good Night Lamp, a family of internet-connected lamps. She was the co-founder and CEO of Tinker London the first distributor of the Arduino platform in the UK. She runs the Internet of Things meetup in London which is the biggest community around this topic in Europe.
@iotwatch / www.goodnightlamp.com / www.designswarm.com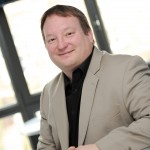 Ron Edwards – Head of Virtual Learning, QA
Ron Edwards is the Head of Virtual Learning at QA, a learning experience provider with expertise in all areas of learning and customer service.
Ron has 20 years' experience in learning management with deep expertise in the application of emerging technologies for enterprise collaboration, learning and performance.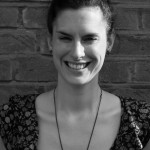 Emilie Giles – Producer and Founder, Codasign

Emilie Giles is producer at Codasign, a company that teaches people how to be creative with technology through workshops and events, covering tools and platforms such as Scratch, MaKey MaKey, Processing and Arduino. Emilie regularly teaches workshops in areas such as soft circuits and game design for children, coming from a background in pervasive gaming and maker culture. Previously involved with MzTEK, Emilie has co-created many events and workshops specifically for women, which revolve around arts and technology. She is currently exploring how craft culture and technology practices can be joined through an ongoing project called The Conductive Kit Company.
@me_backwards / www.codasign.com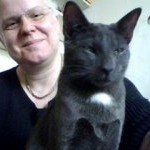 Paula Graham – Director, Fossbox
Paula Graham is Director of Fossbox, a social innovation CIC specialising in open metadesign, networked collaboration consultancy and research. Paula has been advocating diversity in open technology since 2003 and founded the Flossie network in 2010 for women interested in using open source as coders, artists and social innovators. Collaborating with universities, museums, digital arts organisations and non-profits we bring together people from a variety of disciplines and organisations to spark creativity and innovation.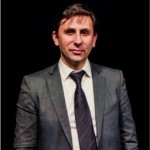 Dinis Guarda – CEO and Founder, IntelligentHQ
Dinis is the CEO of the business intelligence / internet / social media network intelligenthq.com and forexthink.com, platforms part of the technological and publishing boutique consultancy Ztudium Group, which he chairs and manages. He also founded tradingfloor.com. Dinis managed the global digital and social media strategy for the Saxo Bank, making it one of the first global trading players in social media. Since then, he has been advising such organisations as the UN, governments, P&G, Philips, Vodafone, Nike, MasterCard, Samsung, Philips, OANDA, GFT Markets.
Dinis Guarda is a guest lecturer at various Business Schools – INSEEC Group, Monaco University, Copenhagen Business School and ETIC – and is the author of various books, his most recent publication being 'Disruption, Social Media and Finance + Trading'.
@dinisguarda / @intelligenthq / www.intelligenthq.com
Will Harvey – Creative Technologist, Ogilvy Labs
As a Creative Technologist in the Ogilvy Labs, Will's main responsibility is to act as a change agent by inspiring and educating the Ogilvy Group, which consists of 1,600 employees, through emerging technologies, upcoming trends and new revenue streams. As part of an agile team of 5 in the Labs, Will is one of the only Men in a woman mainly department headed up by leading women in Tech Nicole Yershon.
His work includes projects for IBM, Phillips, Hellman's, Expedia, KPMG and British Gas. Originally trained in Broadcasting Operations and production at Ravensboure he moved into working as a Creative at Apple and being responsible for the UK Largest Student run broadcasting event back in 2010.
@WilliamEdHarvey / www.Ogilvylabs.co.uk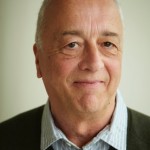 Chair – Colin Hicks – Advisor
Considered one of the top London cultural attachés from recent years, Colin Hicks now operates as an independent cultural worker with a wide geographical and sectorial network in the cultural professions. Trading in ideas, he is patched in to a variety of interesting conversations including the development of digital solutions across the arts, culture and heritage as part of a more imaginative set of financing solutions for creative production.
He is chair of motiroti which has just launched the Multiwalks app (http://www.multiwalks.com). An early adopter of technology with close current links to the Montréal scene, he is also a member of the body>data>space advisors network.
@ColinHicks / uk.linkedin.com/in/colinhix?trk=shareTw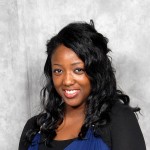 Anne-Marie Imafidon – Head, Stemettes
Anne-Marie's rather unique set of achievements include holding the current world record for the youngest girl ever to pass A-level computing (aged 11), being a BCS Business Analyst of the year finalist, being named on Evening Standard's recent list of '25 under 25′ and being one of the youngest to be awarded a Masters' degree in Mathematics and Computer Science by the University of Oxford, aged 20. Previous work at Goldman Sachs, Hewlett-Packard, Deutsche Bank and Lehman Brothers mean she has amassed a wealth of experience in industry and she is currently the youngest Fortune 500 Community Manager.
Most recently Anne-Marie has set up the Stemettes project – a bid to inspire the next generation of females into Science, Technology, Engineering and Mathematics roles via a series of panel events, hackathons and exhibitions.
@aimafidon / @Stemettes / www.aimafidon.com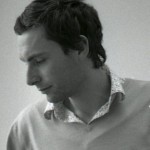 Christoph Jankowski – Expert on EU and European Programmes
Christoph has considerable knowledge and experience of European arts and cultural projects and networks, the European Union, and European funding. He has worked with several EU-funded projects, including IN SITU, the European network for performing arts in public spaces. He speaks several languages (English, French, German, Dutch, Spanish and some Danish) and is also a freelance writer/researcher and has written about cultural development in Marseille and the city's successful bid for European Capital of Culture in 2013.
www.linkedin.com/in/christophjankowski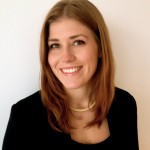 Magdalena Krön – Co-organiser, GeekGirl Meetup UK & Community and Operations Manager, Capital List
Magdalena Krön is a Swedish GeekGirl working in London's tech startup jungle. She's part of the founding team of GeekGirl Meetup UK, a community with the mission to create more female role models in web, code and startups.
Magdalena is also the Community and Operations Manager for Capital List, a platform supporting London's eco-system of startups, investors and advisor. Magdalena is a natural connector and is constantly interested in learning about new businesses and exciting ventures.
@MyKron / @ggmUK / www.geekgirlmeetup.co.uk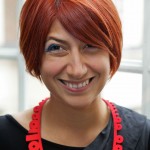 Roberta Lucca – Co-founder, CMO and Board Member, Bossa Studios
Bossa Studios is a BAFTA winning Games Company based in London Tech City, founded in 2010 and famous for the Internet hit Surgeon Simulator 2013. As the studio's founding partner, Roberta is listed amongst the top 100 women in games in the UK by MCV, and top 35 women under 35 by Management Today & The Sunday Times. She is a passionate British-Brazilian with an MBA and 13 years' experience in creating disruptive products, services and companies within a range of industries – games, TV, luxury, fashion and mobile.
@olicca / www.about.me/robertalucca / www.bossastudios.com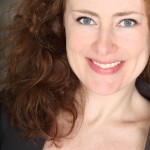 Sinead Mac Manus – CEO and Co-founder, Fluency
Sinead is the CEO and co-founder of Fluency – a learning platform and microwork marketplace connecting young people who need work with businesses who need them. With a background in management and business support, Sinead is an experienced digital trainer, speaker and author. She founded her digital wellbeing company 8fold in 2010 and launched the Digital Academy, training low income women with digital skills, in 2011. She is a Fellow of the School for Social Entrepreneurs, the RSA, and an UnLtd Award Winner.
@sineadmacmanus / www.fluency.io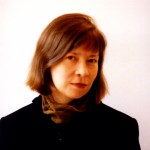 Audrey Mandela – Co-founder, Multimp & Chair and Acting COO, Informilo & Independent Consultant
Audrey Mandela is an entrepreneur and consultant. She chairs Informilo, a technology news site that links business with innovation; and Women in Telecoms & Technology, a networking group. Audrey runs Mandela Associates, which provides consulting services for select clients in the telecom, internet and geographical information sectors. She was Co-Founder of Multimap, one of the world's leading online mapping providers (Multimap was sold to Microsoft in December 2007).
Audrey was also Senior Vice President, International, for the Yankee Group, a leading IT research firm.
@audreymandela www.informilo.com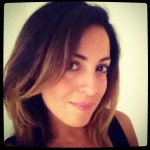 Dr. Mitra Memarzia – Artist and Digital Consultant, IC tomorrow
Mitra is an artist, educator and consultant working across sectors in the digital landscape. As an artist, her work is highly interactive and often focuses on creating spaces for 'dialogue and exchange' and linking digital seamlessly into physical and emotional experiences. She is vice chair to a-n The Artist Information Company and founding Member of AIR (Artists Interaction and Representation).
Her current consultancy role with the Technology Strategy Board's IC tomorrow programme is connecting the creative industries with digital innovation and more recently Healthcare. Mitra has been managing a range of exciting new digital projects with the likes of the Design Museum, Bupa, UCL, RNIB Digital Shoreditch, Samsung and more recently curated content for Social Media Week.
@mitra_M /www.ictomorrow.co.uk / www.memarzia.org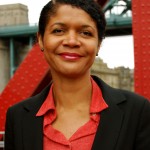 Chi Onwurah – Newcastle upon Tyne Central MP, currently Shadow Cabinet Office Minister and former Shadow Minister for Innovation, Science & Digital Infrastructure
Chi Onwurah is a British Member of Parliament representing Newcastle upon Tyne Central and is also a Shadow Cabinet Office Minister leading on cyber security, social entrepreneurship, civil contingency, open government and transparency.
Chi was Shadow Minister for Innovation, Science & Digital Infrastructure Oct 2010 – Jan 2013 working closely with the Science and business community, with industry on Broadband issues, and on the Enterprise and Regulatory Reform Bill. Chi continues to encourage women in STEM.
Prior to Chi's election to Parliament in May 2010 she worked as Head of Telecom's Technology at the UK regulator Ofcom focussing on the implications for competition and regulation of the services and technologies associated with Next Generation Networks. Prior to Ofcom, Chi was a Partner in Hammatan Ventures, a US technology consultancy, developing the GSM markets in Nigeria and South Africa. Previously she was Director of Market Development with Teligent, a Global Wireless Local Loop operator and Director of Product Strategy at GTS. She has also worked for Cable & Wireless and Nortel as Engineer, Project and Product Manager in the UK and France.
Chi is a Chartered Engineer with a BEng in Electrical Engineering from Imperial College London and an MBA from Manchester Business School. She was born in Wallsend and attended Kenton Comprehensive School in Newcastle, where she was elected the school's 'MP' in mock elections aged 17.
@chionwurah / www.chionwurahmp.com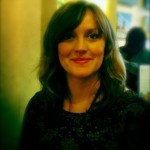 Sarah Platt – Managing Director and Co-founder, Kinura / Sayansho
Sarah is a down-to-earth businessperson who has helped build 3 successful video streaming companies. She has worked in the field of webcasting, broadcast and online video for over 12 years and as far as she knows, she is currently the only woman in the UK running a live video streaming company. She recently co-founded Sayansho, a new platform for creating and streaming live video webinars.
@sarahkplatt / www.kinura.com / www.sayansho.com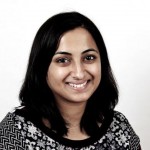 Anjali Ramachandran – Head of Innovation, PHD UK
Anjali Ramachandran is the Head of Innovation at PHD UK, a London media agency based on a culture of thought leadership. She is an RSA Fellow and the co-founder of Ada's List, an online off-the-record space for women in technology (digital strategists, designers, software developers, academics and anyone in between) where they can ask each other questions about work (or life), share job postings and info for becoming better at what they do, pat each other on the back for good work they've done, and get together at industry events.
@anjali28 / www.anjalir.wordpress.com / www.phdww.com/United-Kingdom/home.aspx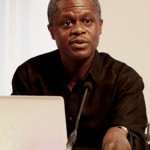 Derek Richards – Chief Executive, Hi8us South
Derek is an award-winning arts and media consultant and producer with a strong background in interactive communications technologies, media, music, film and TV working across all sectors. He is dedicated to maintaining innovation, social inclusion and accessibility working in an international context.
He won several awards for his digital/new media production work with clients including the BBC, Channel 4, Motorola, the Science Museum, the Virgin Group, the RAC, the DCMS and the Associated Board of the Royal Schools of Music.
@hi8ussouth / www.hi8us-south.co.uk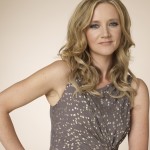 Chair – Kate Russell – Technology Reporter and Author, BBC Click / Working the Cloud
Kate Russell has been writing about technology and the Internet since 1995 and now appears weekly on BBC2 and BBC World News, reporting for technology programme Click. A regular expert on the sofa at ITV's Daybreak and various other TV and radio stations, she writes columns for National Geographic Traveller magazine and Web User magazine and is very engaged in government advisory initiatives and policy discussions concerning Internet governance.
Her first book 'Working the Cloud' and companion website workingthecloud.biz is the ultimate collection of online tips, tricks and resources for small businesses, start-ups and entrepreneurs who want to get ahead online.
@KateRussell / www.workingthecloud.biz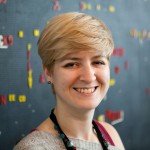 Becky Stewart – Producer and Founder, Codasign
Becky Stewart is an engineer and developer working with physical computing. Before completing her PhD in acoustics, spatial audio and interfaces for music search with the Centre for Digital Music at Queen Mary, University of London, she completed an MSc in music technology at the University of York and a BMus in music engineering technology and computer science at the University of Miami. She works on creative technology projects for clients through Anti-Alias Labs and her personal blog documents her projects.
@theleadingzero / www.codasign.com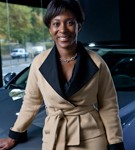 Janet Thomas – Vice President, Women in Banking and Finance
Janet Thomas is currently Vice President of Women in Banking and Finance, one of the few national organisation in the UK that assists women in banking and finance sector to exploit their career potential. The sponsors of WIBF are the major Banks, Audit, Law and Investment Management firms. She has recently been asked to become President and is focusing on a number of key initiatives, for instance, spearheading a pilot project that will place WIBF members directly into board positions. From 2011 for two years she was Head of Sales in Foreign Exchange Prime Broker covering Europe Middle East and Africa for Bank of America Merrill Lynch.
Prior, Janet was at Citigroup where she was a major driver in expanding the FX Prime Brokerage business from a virtual start up to the business being ranked No.1 globally, since 2008. She created the innovative and market leading FX Click, which received best in class awards from 2008 to 2012 by FX Profit & Loss. Click was critical in making the FX Prime Brokerage the largest FX Prime business globally. She is also known for creating highly motivated teams and her ability to create innovative products coupled with her marketing style provides competitive advantage and brand awareness that has culminated in a proven track record of businesses expansion. In 2010, the President of Citigroup presented Janet with the Outstanding Achievement Award. In 2009, she won Women in the City Achievement Award for Financial Services for the creation of FX Click and the support she has given women organisations
Her career commenced in the public sector and whilst in this sector she was responsible for one of the first and largest joint public and private finance initiatives of £500m. This year she is recognised on the 2014 Powerlist that lists Britain's most influential Black people.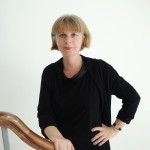 Evelyn Wilson – Director, The Culture Capital Exchange & Head of Knowledge Exchange Programmes, Creativeworks London
Evelyn Wilson is a Director of The Culture Capital Exchange and Head of Knowledge Exchange Programme with Creativeworks London one of four AHRC KE hubs in the UK. She joined LCACE, The Culture Capital Exchange's predecessor, in 2005, working initially as Cultural Development Manager at Queen Mary, UoL and then as its Senior Manager across the partnership.
She specialises in developing strategy and curating events, festivals and other frameworks in which to bring together researchers and with cultural/creative sector practitioners around areas of common concern and purpose, often in contexts that span a range of disciplines. Previous posts include: Director of Lighthouse, Brighton, Director, Metapod, Head of Exhibitions and Cultural Events, Light House Media Centre, Wolverhampton. Evelyn is on the Advisory Group of the Doctoral Training Centre in Media Arts Technologies at Queen Mary, UoL. She was board member and Chair, respectively of Furtherfield between 2005 – 2013 and has been advisor to Arts Council England in a number of fields regionally (Photography and New Media Arts) and nationally (Interdisciplinary Arts).
@EWcwl / www.cwlondon.org.uk / www.tcce.co.uk