Robots and Avatars Exhibition opening @ FACT, Liverpool
16 March - 27 May 2012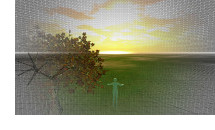 Join us in a near future where robots, avatars and telepresence form part of an exciting new reality.
Co-produced by body>data>space and FACT with European partners KIBLA and AltArt and the National Theatre in the UK this major new exhibition 'Robots and Avatars' showcases some of the most exciting visions and innovations from international artists, designers and architects, exploring their impact on the future of work and play. Exploring our desire to exist in both virtual and physical worlds, and the steady integration of humans with technology, Robots and Avatars brings together artworks that find physical limbs rendered into pixels through the act of touch, collaborative landscapes stretching beyond the confines of popular gaming, and wearable technology that guides and confounds.
Read more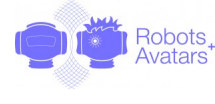 Alongside the development of his commissioned piece "Visions of our Communal Dreams" artist Michael Takeo Magruder is running educational workshops at FACT with students from Weatherhead Media Arts College in Liverpool.
Read more

www.robotsandavatars.net


Facebook

Twitter
---
"me and my shadow" by UK artist Joseph Hyde
National Theatre, London
10 - 26 June 2012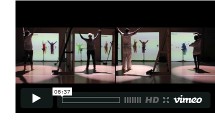 "me and my shadow" by UK artist Joseph Hyde will premiere simultaneously in four different cities in June 2012, connecting real time audiences in London, Paris, Mons and Istanbul. This innovative installation is based on the motion-capture technologies, and consists of 'portals' which will unite users in each space through telepresence, projecting their 3D shadows into a creative collaborative space. "me and my shadow" promises to be a deeply poetic experience, immersing participants in a journey through virtual spaces and memories.
In London the installation will be in the National Theatre Foyer from 10th to 26th June 2012. In France, the piece will be presented in the frame of the Bains Numeriques #7 in Enghien-les-Bains.
Read more
Read more about Joseph Hyde's residency at National Theatre Studio with UK based dancers and hackers in January 2012.
The next MADE residency will take place in Mons/Belgium in April 2012, hosted by our partner Transcultures.
---
E-MOTIONAL Bodies & Cities: Mobility, Residencies and Fellowship Grants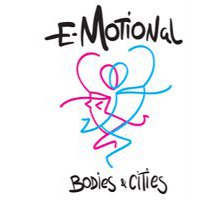 body>data>space is a co-organiser for E-MOTIONAL Bodies & Cities- a mobility and artistic exchange dance programme gathering artists and managers from six European countries – Romania, Cyprus, Ireland, Latvia, United Kingdom, and Turkey.
Read more about the current calls and activities
body>data>space is also involved in training sessions for young cultural project managers in Cyprus in May 2012 as part of this project.
---
Gabriela Tudor Foundation
Annually body>data>space hosts the winner of The Gabriela Tudor grant in the field of cultural management. This is in memory of Gabriela Tudor, an important cultural pioneer in the Romanian scene. This year's Gabriela Tudor Grant has been awarded to Michaela Ion from the Independent 84 Cultural Center in Bucharest. Michaela will come to the UK in 2012 and will be hosted by body>data>space in June/July in London.
Read more